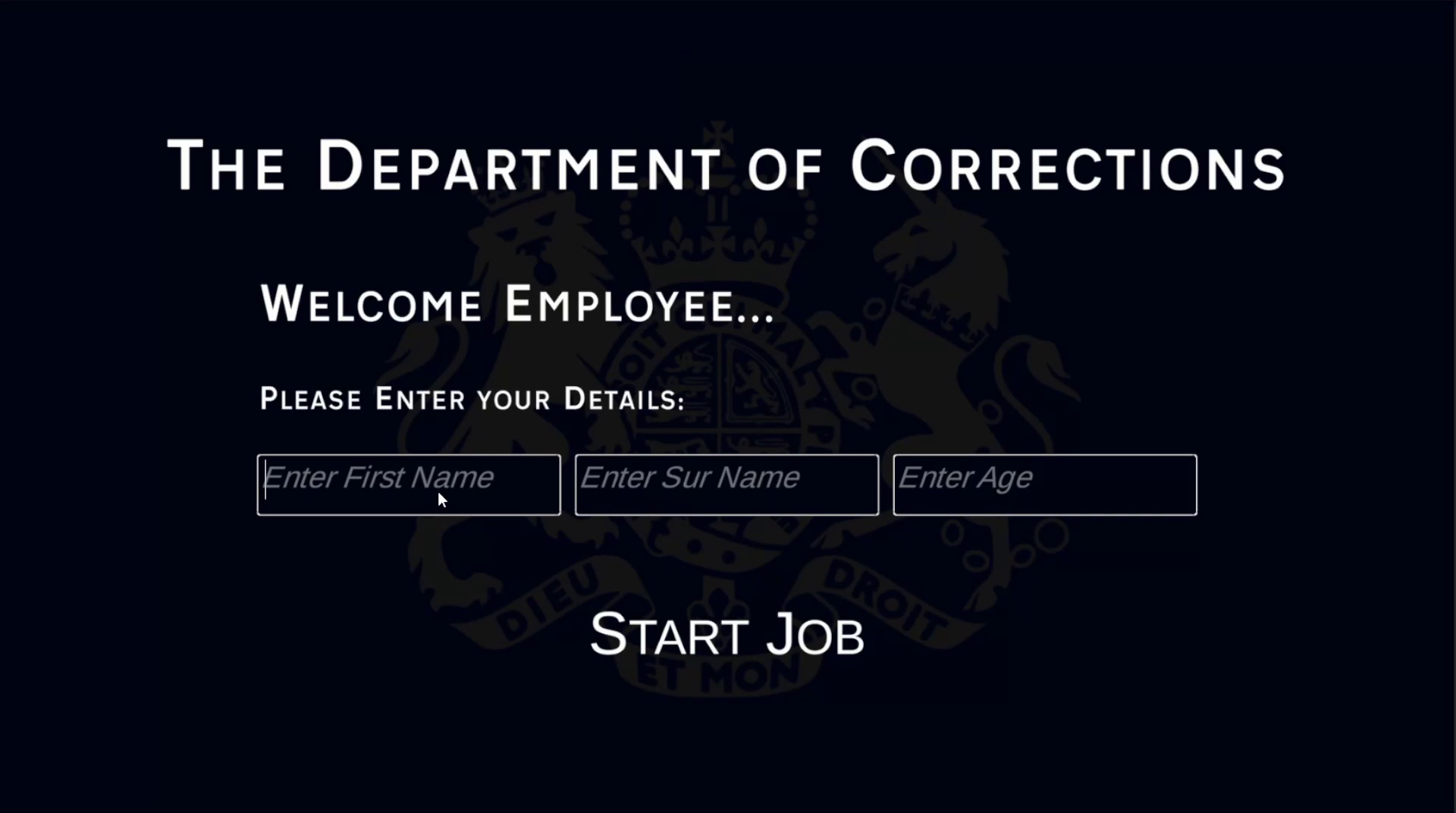 Corrections
Corrections is a politically charged narrative game built using Unity.
The game attempts to shed light upon how good people can become complicit in henious crimes while living under the jurisdiction of tyrannical systems.

This project was made by me and some of my classmates as part of my M.A. Games Design studies at University of Arts London.

Install instructions
Download and extract the .zip file to get access to the Unity build.