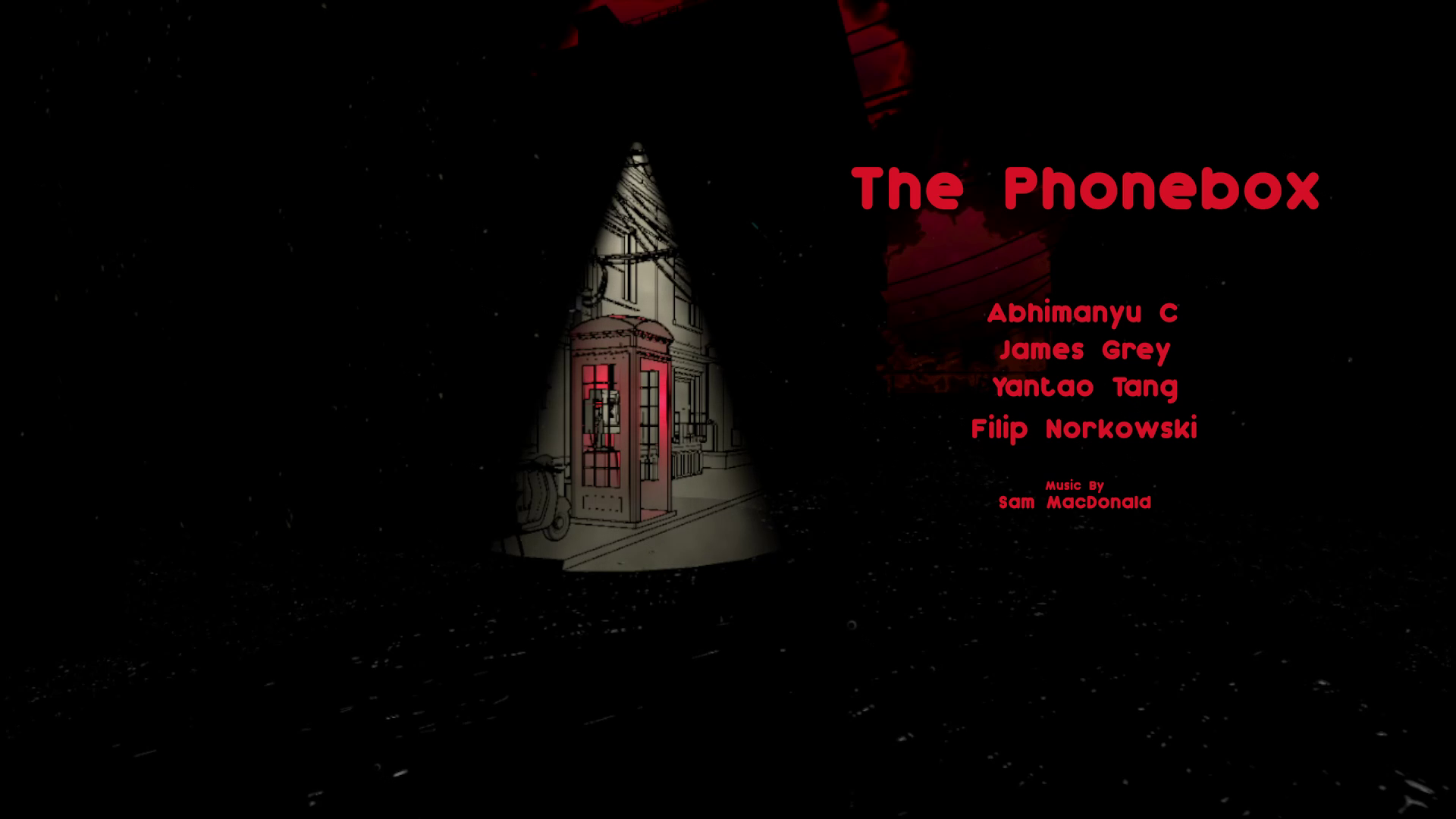 Phonebox VR
Phonebox is a First Person Perspective Virtual Reality exprience.
You play as someone plagued by the horrors of their past, you must make phonecalls, trying to make amends and maybe escape the perpetual darkness.
This project was made by me and some of my classmates as part of my M.A. Games Design studies at University of Arts London.
Install instructions
NOTE - This game is playable using a VR headset only.
Download and extract the .zip file to get access to the Unity build.
Download
Download
Phonebox VR - Unity Build.zip
88 MB